Over the past few years I've been taking snaps and documenting some of the progress on my own ride. An album of sorts that I can show my future children so they can know where all of their college money went. Nothing beats driving an old car. Driving an old car fast!
None of this would have been possible without Rick Rojas and his dedication. His insanely extensive knowledge of old iron, the tools his dad left behind when he moved, the empty space in his back yard and all the time and effort he has put into this project. Building a car is one thing, dialing it all in and making a monster... thats art! It's been a lot of long weekends, busted knuckles, ruined jeans and even a few flames... How much fun could you ask for?
The project we started with was a decent, but less then perfect, stock 1951 Oldsmobile 88. We wanted to build something a little unique. An Olds that looks good, sounds insane, runs way too fast and handles like a sports car. Something loosely related to a 70's style drag car. We started with a hefty, 1963 high compression Olds 394. We had it bored .030 over and balanced. We also added a Ross racing cam, Smith Bros. pushrods, Manley polished stainless racing valves, a Weiand intake with dual 500 cfm carbs and a Zoom clutch. Not your father's Oldsmobile anymore! The suspension is straight out of a 1979 Jaguar. The width is perfect... The Jag front end adds a huge cross member, big disk brakes and power steering all in one unit. Its compact enough to lower the front end dramatically and still get full travel. Dave Kruger is the Jag master! He knows all...
For the transmission, I roasted my Visa and picked up a new five speed Tremec TKO 600. To complete the package, we added huge headers and a set of hurst racing slicks for the rear. I'll update future changes as they happen. Can't wait for the roll bar!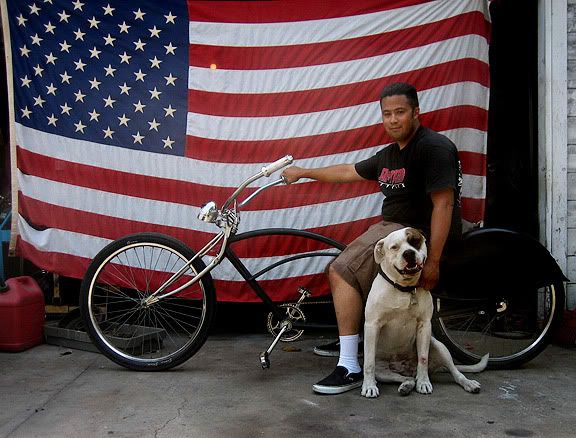 Rojas Speed and Style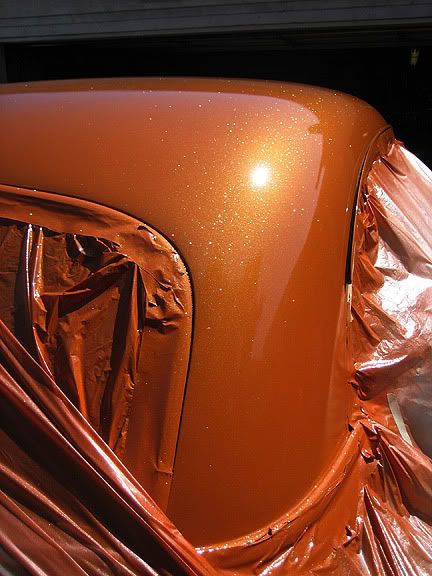 The great pumpkin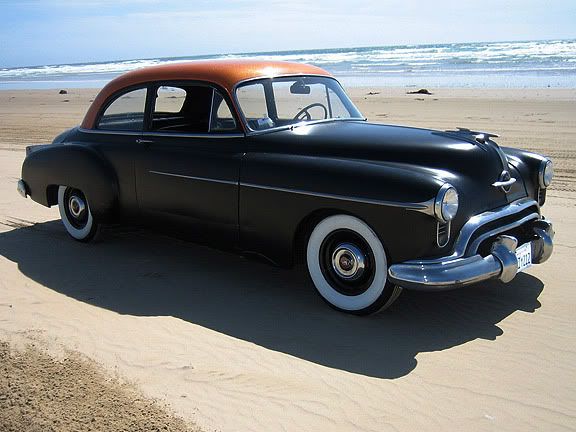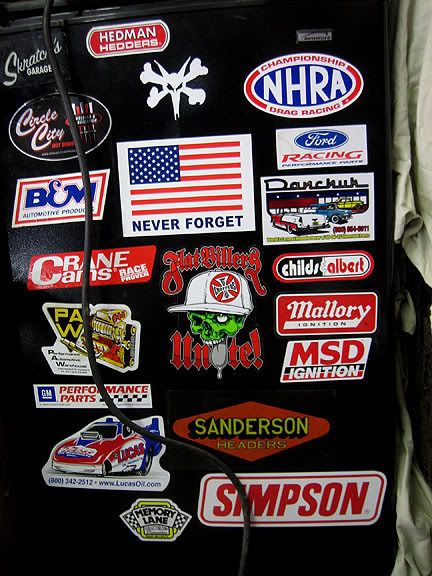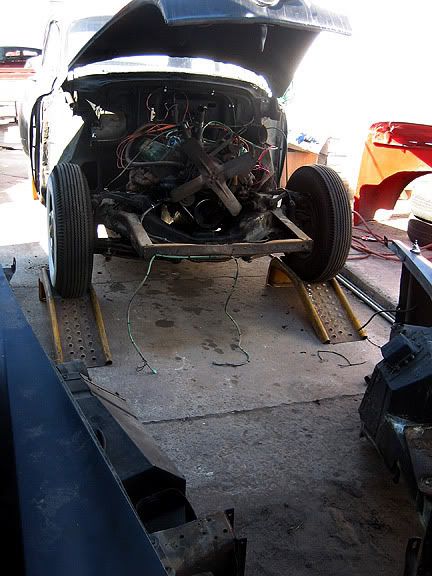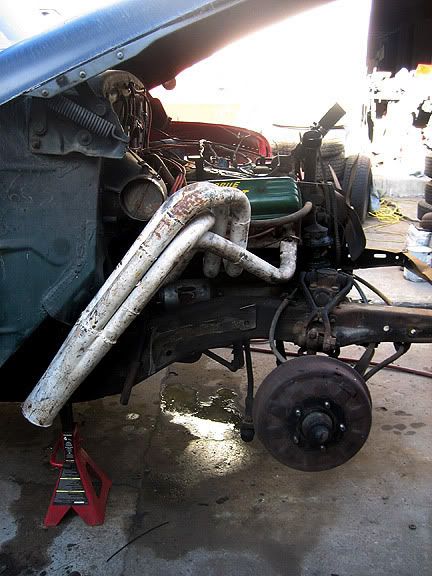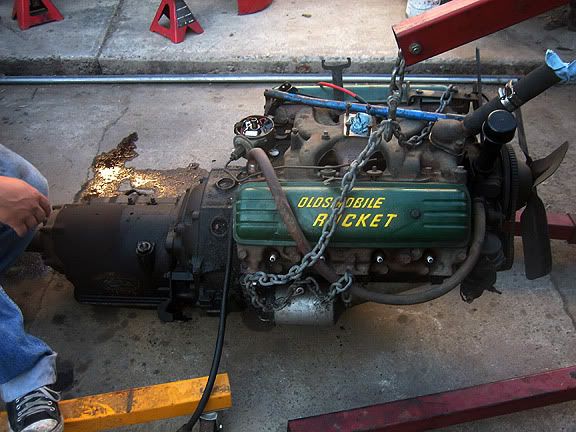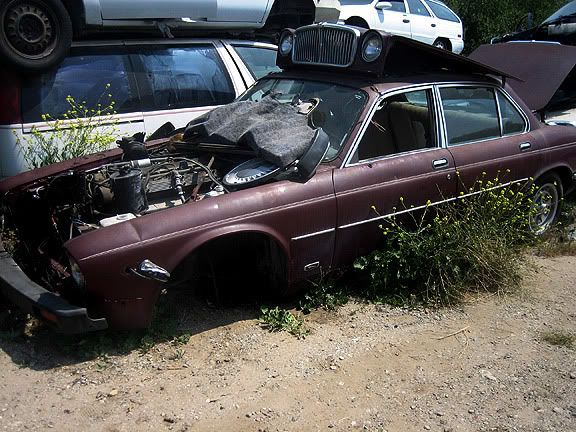 Jaguar donor...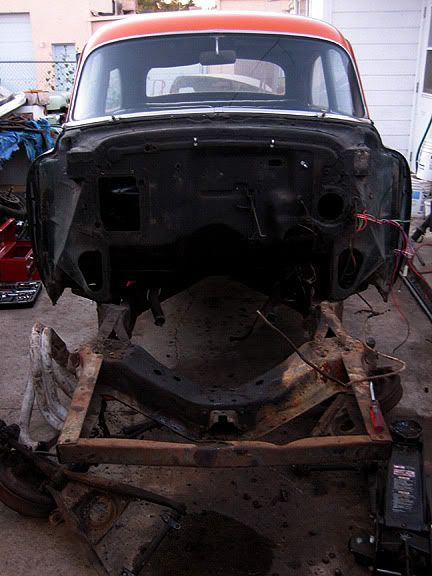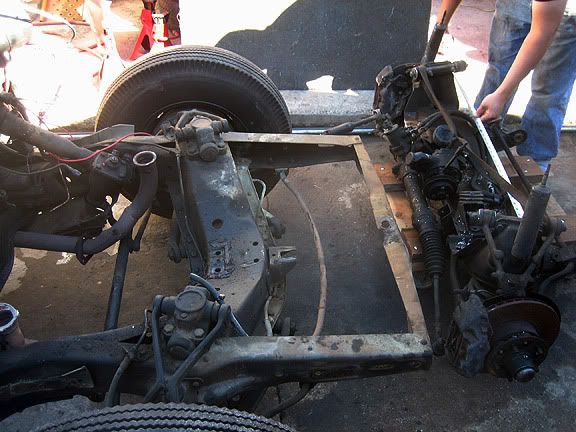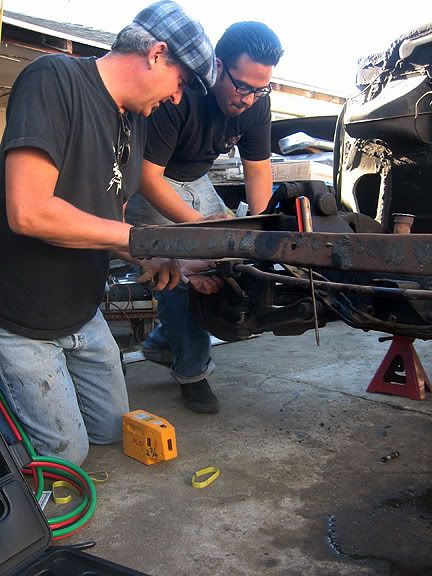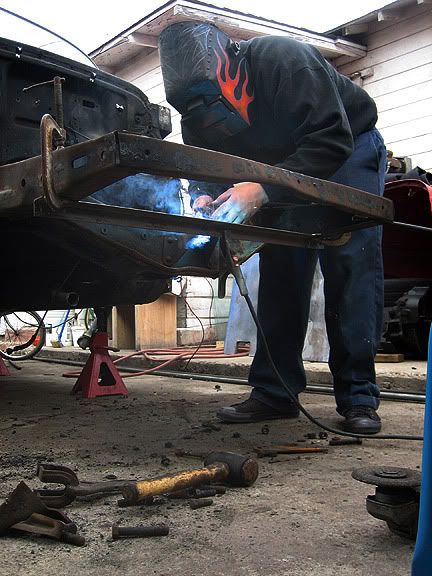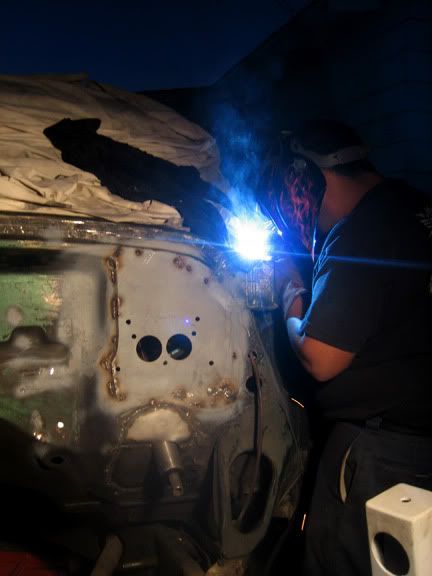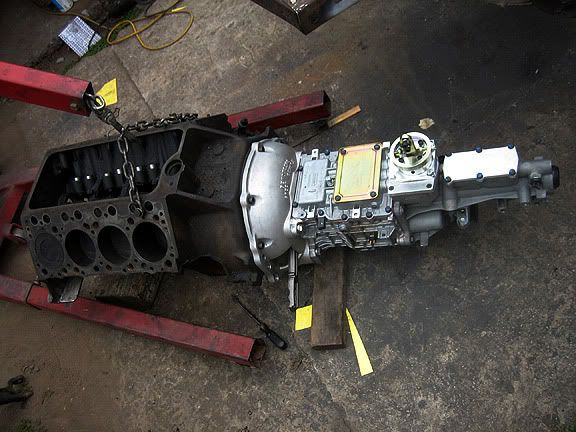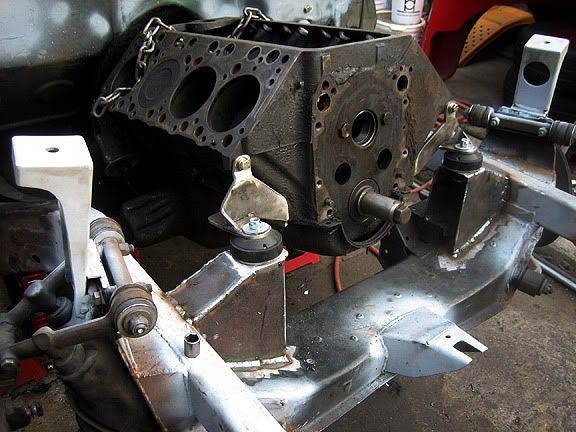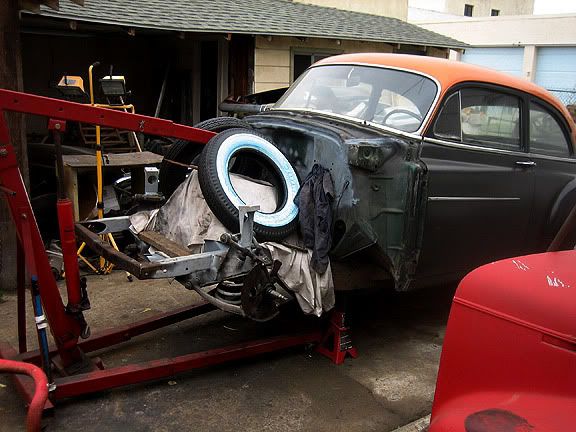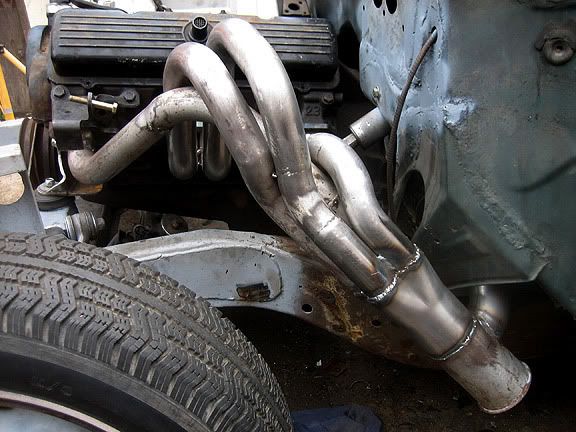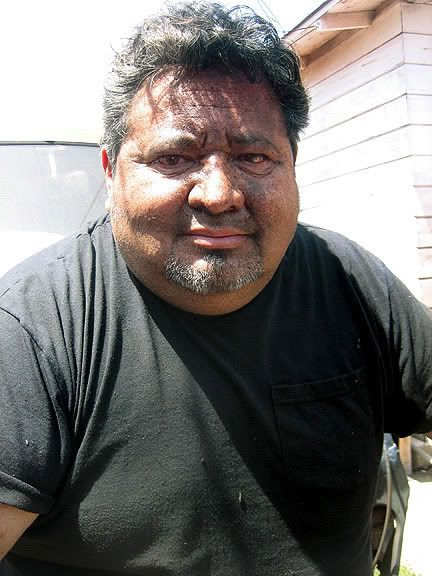 This car will always remind me of Uncle Two Cents...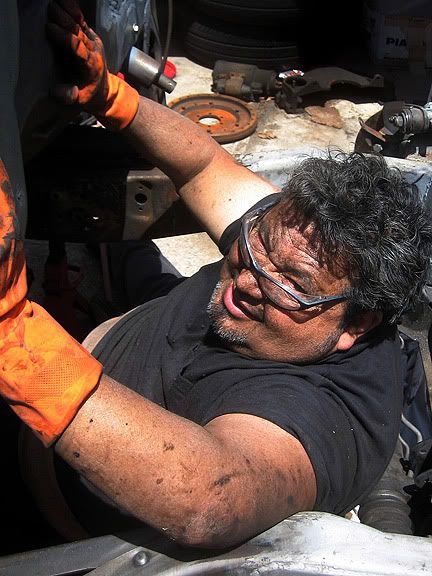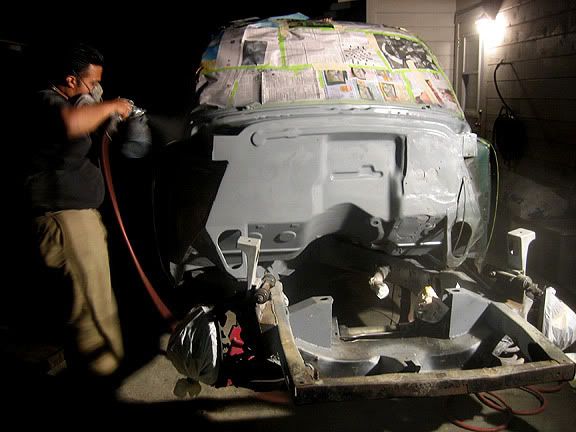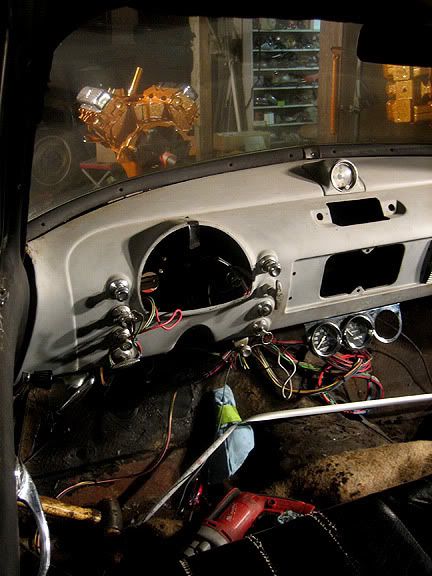 Youngest member of the team.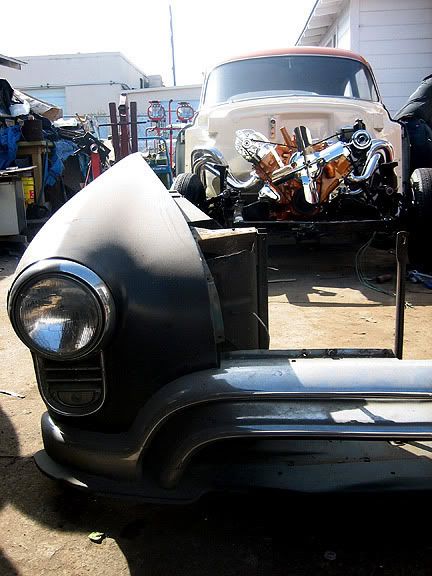 Down to the wire to make it 's first road trip up the coast to the annual Paso Robles car show. We had to do all of this and log a few hours driving in two days. Still managed to make it to the show and back.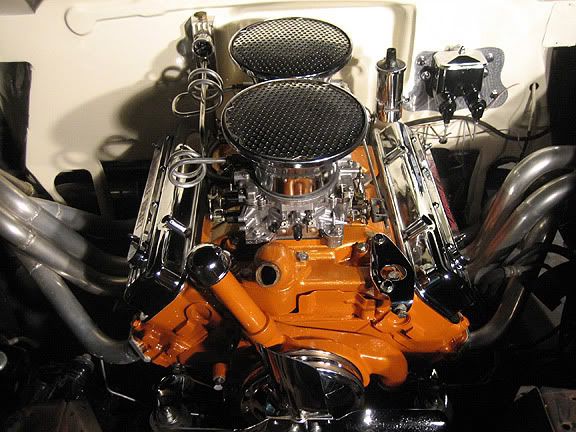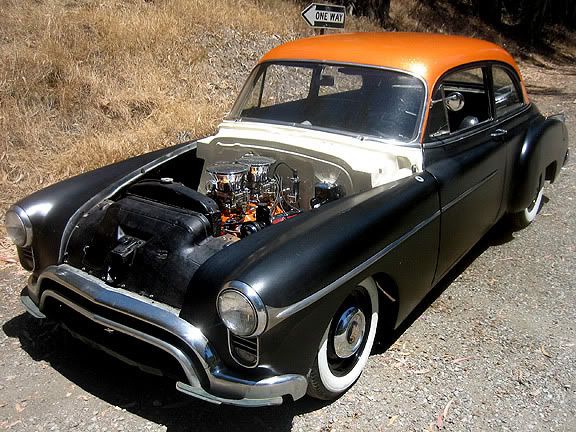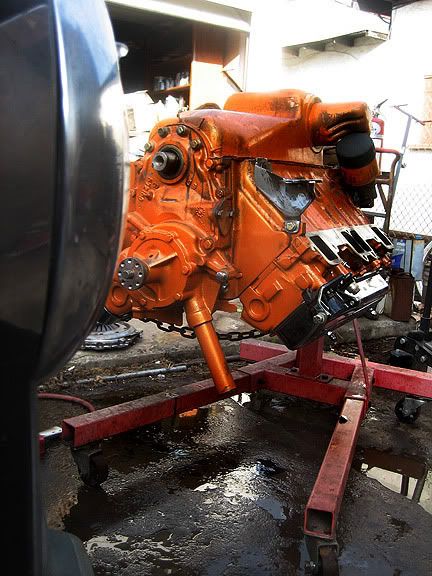 NEVER use Fram oil filters!